TEAROAD®
A nylon woven mesh filter with soft touch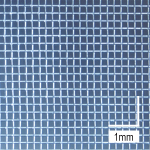 ---
TEAROAD is our standard woven mesh filter with soft touch developed by Yamanaka Industry Co., Ltd.. You can extracts tastes of beverage materials more faithfully.
---
Characteristics
Woven mesh filter of fine nylon filament.
Extract the maximum taste and flavor from tea leaves.
---
Uses
Filters for green tea, black tea, healthcare tea, herb tea and herbal medicines and also for rapping, packaging etc..
---
Physical properties
Product number
Mesh count
Filaments/inch
Open space
ratio(%)
Remarks
Sealing adaptability
2045-30
110
60
Transparent Type
Ultrasonic seal
J01
97
60
Transparent Type
Ultrasonic seal
* The above physical properties are measured, but are not guaranteed.
---
---