Product Name
Applicable Filter
Standard Size
(Roll width × pitch)
Coffee Miracron PUMPKIN
coffee miracron
160mm × 90mm
---

Coffee Miracron Pumpkin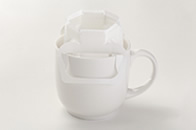 Bag can be placed on top of your mugs so the filter is not dipped into the strained coffee.
The large opening makes pouring hot water easy.
filter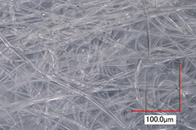 COFFEE MIRACRON is a high-functional filter made of ultra-fine fiber nonwoven fabrics.
It was developed especially to brew coffee, because these bags extract the true taste.
Filling machine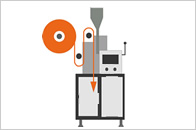 The packaging machine can pack a ground cofee bag with Nitrogen-filled in overwrap.
It can make a coffee taste keep fresh longer.
---
---